Did you know that California is ranked fourth among the most bike-friendly states? Unfortunately, a large number of bike accidents still happen every year. That's why following the rules and understanding all safe cycling practices are important. Many cyclists have questions regarding bicycle accidents–and we've decided to compile the answers for you. Keep on reading to get your questions about bicycle accidents answered.
Another person's actions caused my injuries, but we didn't actually collide. Can they still be held accountable?
Maybe. If a person forces you to take an evasive maneuver to avoid crashing, you could pursue a claim against them if you can show that they were responsible. However, if the claim results in the need to require any uninsured or underinsured motorist coverage, those plans often require an actual collision between the parties.
Is there a statute of limitations for bicycle injury claims in California?
Yes, there is a statute of limitations in the state of California. You must either resolve your claim or sue for your bicycle accident within two years, or the judge may deny your claim. If the injured cyclist is a minor at the time of the bike accident, the two-year period does not start running until they reach the age of 18. This basically means that they can file at any time before they reach the age of 20.
From whom can I recover damages?
This depends on who exactly is at fault for the accident. Whoever was negligent may be responsible. This could be a vehicle driver, the owner of a vehicle, the bike/vehicle manufacturer, the bike/vehicle retailer, a bicycle repair shop, or a governmental entity that maintains and controls the road where the bicycle accident took place. Keep in mind that governmental entities are given extra protection from the state of California, and often a shorter statute of limitations. So, you have to file your governmental claim within six months of the accident, or the judge may deny your claim–whether you're a minor or not.
Do I still have a case if my accident was caused by a roadway defect? (Potholes, cracks, uneven surfaces, etc.)
Perhaps. This depends on whether the accident occurred because of someone's negligence. If the defect was created naturally, you will have to prove that the person responsible knew or reasonably should have known of the condition and had time to fix it.
Can I still sue a driver if I was partially at fault for the crash or was not riding my bicycle properly? (No lights, riding on the wrong side of the road, etc.)
Yes, but keep in mind that your claim may be reduced by the percentage of your fault in causing this accident. For example, if you are 60% at fault for the accident, you may recover only 40% of the total value of your injuries.
Is it mandatory that I wear a helmet in the state of California?
Not if you're over the age of 18. California Law requires that only cyclists under the age of 18 wear approved helmets to protect themselves. However, at Bonnici Law Group, we highly recommend that all cyclists wear approved helmets to protect themselves. Precaution will be your best friend as a cyclist. Even if you're a careful rider, you unfortunately cannot control what everyone else does. Wearing a helmet can make a difference between life and death.
What Should I Do After a Bicycle Accident?
If you ever get in a bike accident, the very first thing you should do is seek medical attention. If you're able to move safely, take photographs of the scene and anything important. Obtain instance information from the other party along with the contact information of witnesses. Make sure everyone is okay, but do not admit responsibility or guilt. Be sure to write down any injuries you're currently experiencing as a result of the accident.
While no one wants to ever experience a bike accident, one should be prepared for anything. We hope this blog helped get your questions about bicycle accidents answered. If you've been in a bike accident, Bonnici Law Group can help! Let's work together to ensure you get the maximum benefits you deserve! Give us a call at (619) 259-5199 or click here for a free consultation.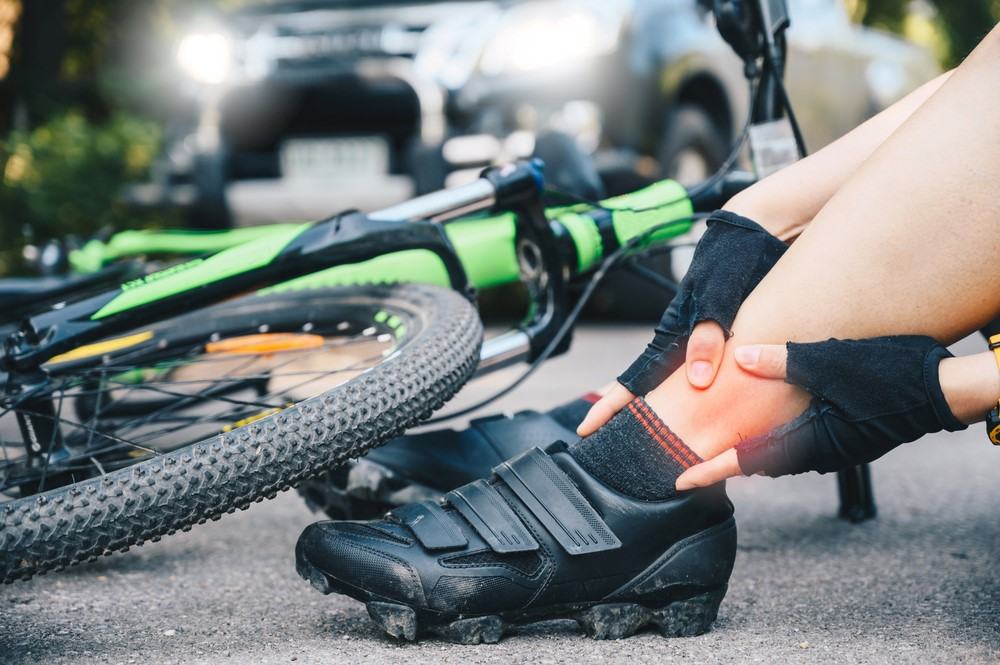 Dealing with a long-term disability can be an overwhelming and stressful experience. In such challenging times, having long-term disability...
At Bonnici Law Group, we understand that a long-term disability denial can feel like a major setback. One of the keys to effectively...