The popularity of electric scooters has been on the rise these last recent years, and for a good reason. They're practical, easy to use, and eco-friendly—just what people need for getting around through traffic-heavy cities. With the growth of e-scooters companies like Bird and Lime, scooters have become readily available to people. This availability has led to their sudden popularity. However, this increase in scooter use has also led to an increase in scooter accidents.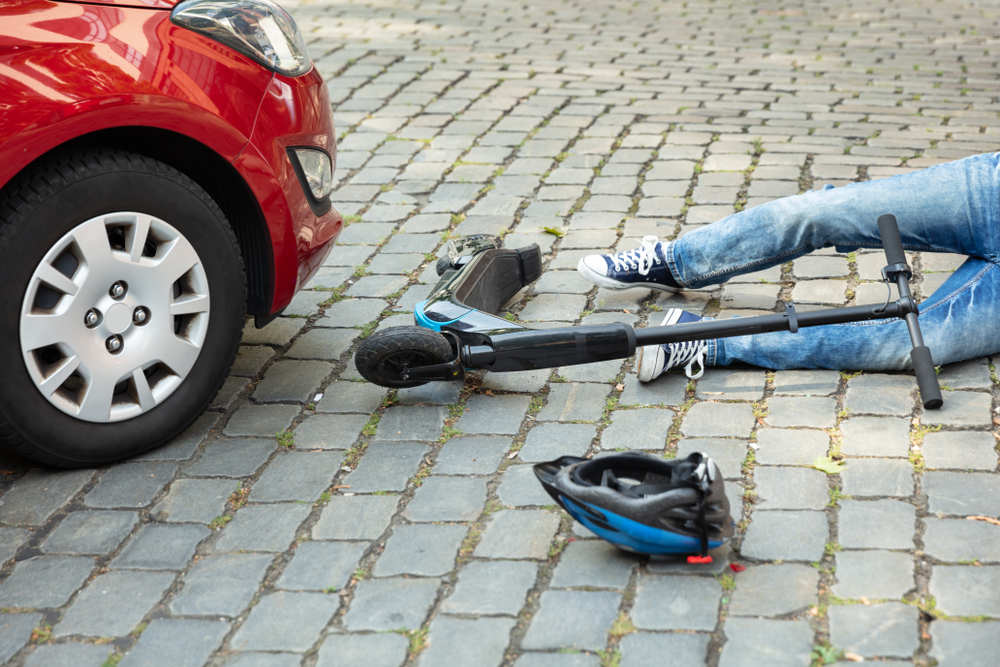 Scooter accidents have been staggering since 2017. A study by the CDC found that from the [people involved in scooter accident:
48% of those injured were between the ages of 18-29
33% of those injured were first-time riders
38% of those injured mentioned they would ride an e-scooter again
Nearly 50% of those injured sustained a severe injury
The time frame to most likely get injured is between 6 pm-6 am
What To Do If You're in a Scooter Accident
You're riding your e-scooter and end up getting in an accident. What should you do?
Check for any injuries – be especially careful with any head, neck, or back injuries.
Seek medical attention – Even if you don't feel any pain, sometimes adrenaline can block the pain, or the injuries can show up days after the accident.
Call the police – If the accident is serious, call 9-1-1 immediately. Even if you don't have injuries, it's best to get law enforcement involved (by calling the local police non-emergency line), especially if it involves another party.
Move to a safe location – If able, move away from heavy vehicle or pedestrian traffic.
Report the accident – Report the accident to the police accurately, secure any witness contacts, and take plenty of photos to document the collision.
Legal Outcomes of Electric scooter Accidents
Legal outcomes of scooter accidents depend largely on the scenario. Possible scenarios include:
Scooter Hits a Vehicle – If the e-scooter loses control and hits a vehicle, the e-scooter rider is at fault. The rider will need to pay for damages incurred to the vehicle.
Scooter Hits Pedestrian – If an E-scooter crashes into a pedestrian, the rider will be held liable for any injuries the pedestrian sustained.
A Vehicle Hits a Scooter – If a vehicle hits an e-scooter rider, the driver of the vehicle will have to compensate the rider. Car insurance can cover damages.
If you were involved in an electric scooter accident and need legal assistance, contact Bonnici Law Group today! We recommend working with a team that understands the law inside and out to maximize your case results. At Bonnici Law Group, we specialize in electric scooter accidents and work endlessly to get you the financial compensation you deserve. You can reach us by phone at (619) 259-5199 or set up a free consultation by clicking here.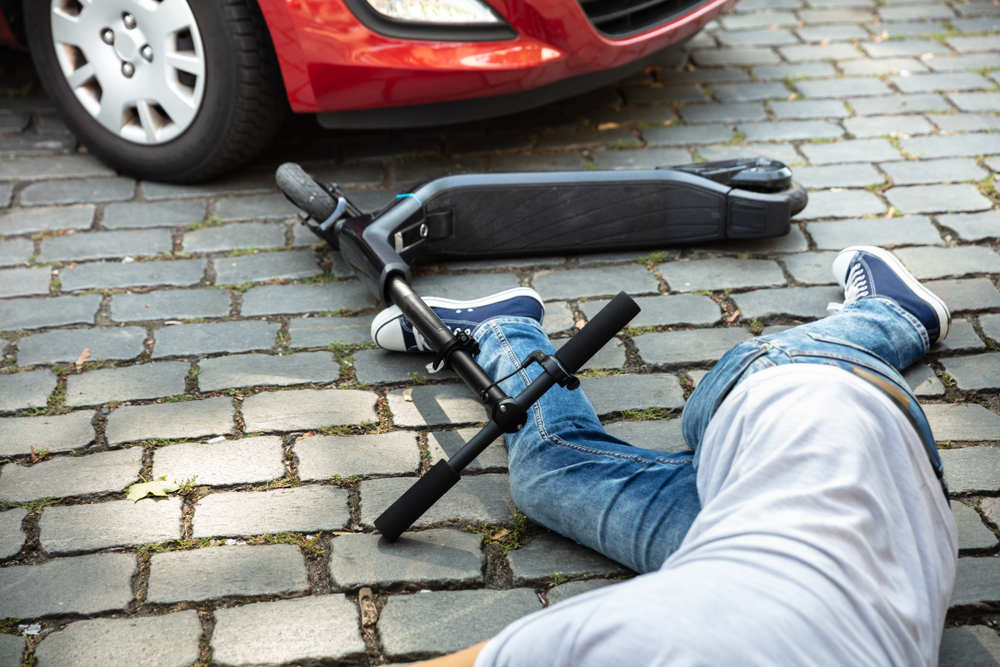 Dealing with a long-term disability can be an overwhelming and stressful experience. In such challenging times, having long-term disability...
At Bonnici Law Group, we understand that a long-term disability denial can feel like a major setback. One of the keys to effectively...