Have you recently been injured and want to know if you are eligible to collect short-term disability benefits, even though you're claiming lost earnings in your case? After an accident, you're going to need help. Insurance claims, recorded statements, ER bills, missed work, and much more can bombard you and your family during this time, and we understand that receiving income is essential while you recover from your injuries. At Bonnici Law Group, we take a fully-encompassing approach and ensure that you and your family can navigate life and focus on getting back to normal with as little stress as possible.
What is California State Disability Insurance?
California State Disability Insurance (SDI) is a limited wage-replacement insurance plan for California employees. SDI is a state program funded strictly through employee payroll deductions. SDI offers short-term benefits to qualified workers who have suffered money loss and can't work because of a non-work injury, illness, or pregnancy.
Am I Eligible for SDI?
To be eligible, you must meet specific requirements to obtain SDI. This means you must either be employed or were actively looking for work at the time you got disabled. To receive benefits, your physician must complete the medical certification for your disability, you must submit a claim form within the first 49 days from the date you became disabled, along with multiple other requirements. Want to find out if you're eligible for SDI? Go online to https://edd.ca.gov/Disability/How_to_File_a_DI_Claim_in_SDI_Online.htm and complete an application to get things started.  
How Much Money Will I Receive Under SDI?
SDI will usually cover approximately 55% of your wages for up to 52 weeks of disability. However, the state will look over your pay for the past 12 months to figure out your average income. It takes about two weeks for you to receive your first disability check, or EDD debit card after you file your claim. Attorneys are not generally needed to apply for SDI, as the process is designed to be done quickly and simply online. 
How Will SDI Affect My Personal Injury Case?
SDI does not directly affect your personal injury case or settlement amount. Suppose you recently had to leave work because of a personal injury, and you meet all of the requirements to qualify for SDI. In that case, you should highly consider filing an SDI claim to receive some income while you cannot work and your personal injury case is pending. Any SDI benefits you receive should not affect your case, and can provide proof that you were unable to work as evidence for your claim. 
How Bonnici Law Group Can Help Your Case!
At Bonnici Law Group, we dedicate our practice to our clients. We believe that a successful legal claim gets justice and ensures that the client is treated respectfully and transparently. Bonnici Law Group's primary goal is genuinely serving the client and ensuring that they are provided with the best representation. If you're injured and wonder if you can collect disability benefits even though you're claiming lost earnings in your case, Bonnici Law Group can help! Give us a call at (619) 259-5199 or click here for a free consultation.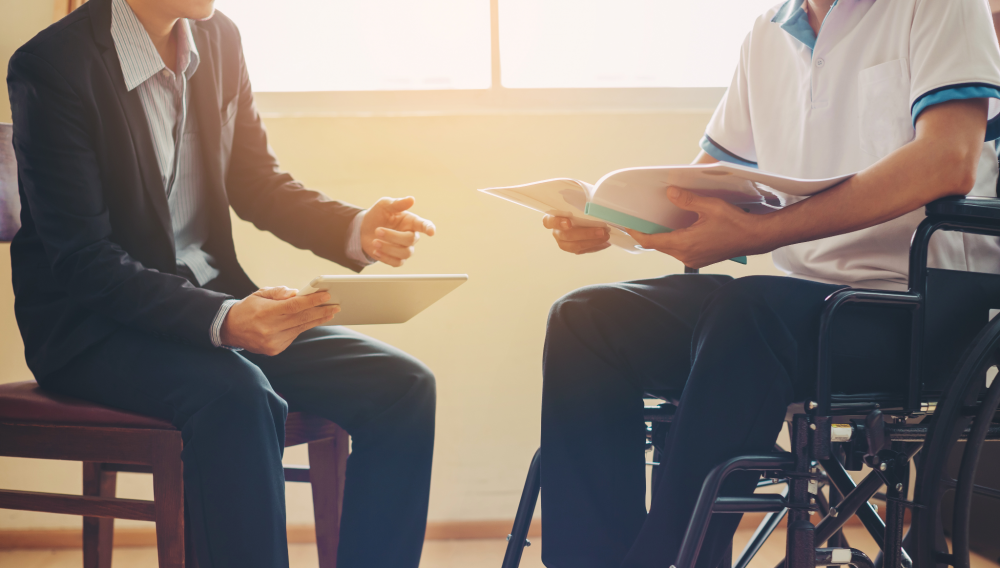 Dealing with a long-term disability can be an overwhelming and stressful experience. In such challenging times, having long-term disability...
At Bonnici Law Group, we understand that a long-term disability denial can feel like a major setback. One of the keys to effectively...