Cycling is one of the most incredible and environmentally friendly ways to explore the beautiful city of San Diego. It's enjoyed by hundreds of thousands of Californians every day but can become dangerous when motor vehicle drivers fail to understand the laws. For the most part, California bicycle laws give cyclists the same rights and responsibilities as motor vehicle drivers. If you're unsure of some of our bike laws or need a quick refresher, we'll go over some of our state's key rules. We'll help explain where you can ride, how to equip your bike, and how to operate it.
Where Can Bicyclists Ride?
If moving at the same speed as traffic, bicyclists can ride wherever they want. When moving slower than traffic, you can legally "take the lane" when it's not wide enough for a vehicle and bike to share the road side-by-side safely. If there is enough room, cyclists must ride their bikes as close to the right-hand side of the road as possible. The exception to this rule is when passing, avoiding hazards, preparing for a left turn, approaching an area where a right-hand turn is authorized, or if the lane is too narrow to share. Too often, motor vehicle drivers don't understand the bicyclist's right to "take the lane." Below is an in-depth look at various places bicyclists can and cannot ride.
Bicycle Lane: When a roadway has a bike lane, cyclists traveling slower than traffic must use the bike lane except when avoiding hazards, preparing for a left turn, or approaching a place where a right turn is authorized. If it's separated with posts, parked cars, or anything else, it's no longer a bike lane according to California law and is now considered a separated bikeway. In this case, cyclists can ride outside of the bikeway.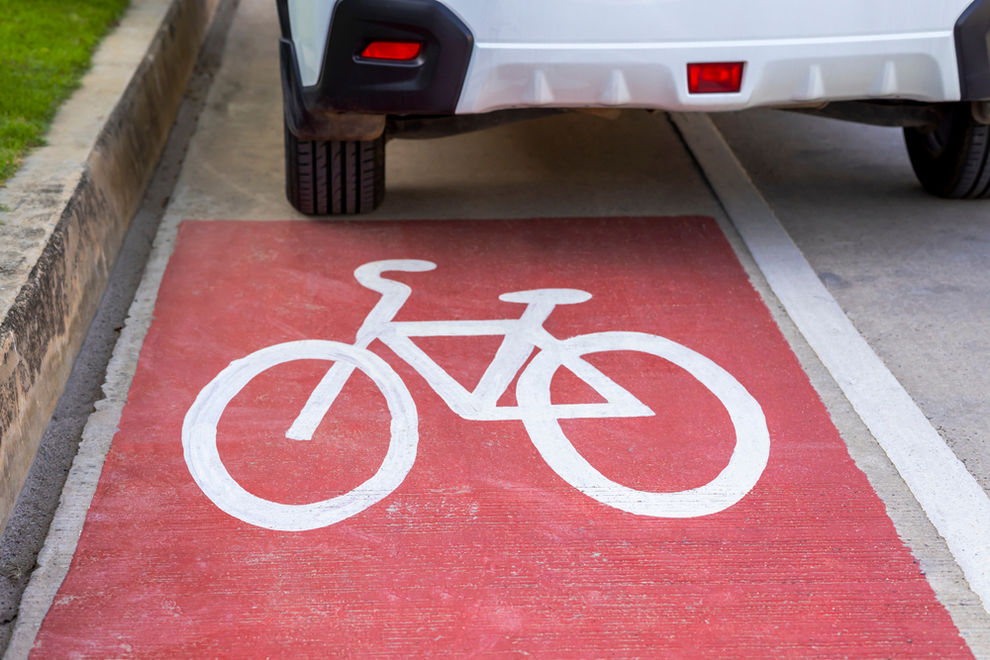 Riding With Traffic: As stated earlier, bicyclists must ride on the right side of the road in the direction of traffic, except for when passing, when the right side of the road is closed due to construction, preparing for a left turn, traveling on a one-way street, or if the roadway is too narrow to share.
Riding on Sidewalks: The individual counties and cities determine whether cyclists can ride on sidewalks or not.
Riding on Freeways: Both regular bicycles and motorized bicycles are not allowed to ride on freeways and expressways. Doing so is prohibited by local authorities and the California Department of Transportation.
Riding on Toll Bridges: Cyclists are not allowed to cross toll bridges unless permitted by the California Department of Transportation.
High-Speed Electric Bikes and Mopeds: Gas-powered and type 3 bicycles (with top speeds of 28 mph) cannot be used on bike paths, lanes, or trails unless allowed by local authorities. They may be used in separated bikeways or bike lanes adjacent to the roadway. These types of bikes require helmets and cannot be operated by anyone under the age of 16.
Low-Speed Electric Bikes: Type 1 and 2 electric bicycles with a top speed of 20 mph are allowed in the same places as regular bikes unless a sign specifically prohibits them.
Bike Path Obstruction: No one is allowed to stop on or park a bike on a bicycle path.
Necessary Bike Equipment
Handlebars: The handlebars cannot be higher than the rider's shoulders.
Brakes: All bicycles must include a brake that allows the operator to execute a one-braked-wheel skid on dry, clean, level pavement.
Lights: During the nighttime, a white headlight visible from the front must be attached to the bicycle or rider.
Reflectors: At night time, bicycles must include the following:

Visible from the front and back: yellow or white reflectors on each pedal or one of the rider's shoes or ankles.
Visible from the back: A red reflector must be visible from the back, and bicyclists can also include a solid or flashing red rear light in addition to the reflector.
Visible from the sides: A yellow or white reflector on the front half of the bike and a white or red reflector on both sides of the back half of the bicycle. They aren't required if the bicycle has reflectorized front and back tires.

Seats: All bikes must have permanent, regular seats unless the bike is designed to be ridden without a seat by the manufacturer. Passengers weighing less than 40 pounds must have a seat that keeps them in place and protected from moving parts.
Bicycle Size: Bicycles need to be small enough for the operator to stop, support with one foot on the ground, and start safely.
How To Correctly Operate Your Bike
Drugs and Alcohol: Cyclists are not permitted to ride while under the influence of drugs or alcohol.
Helmet: Bicyclists and passengers under the age of 18 must wear an approved helmet when riding
Cell Phones: Bicyclists are allowed to use handheld cell phones while riding. While this is permitted, we highly recommend being cautious.
Headphones: Riders cannot wear earplugs in both ears or a headset covering both ears. Hearing aids are permitted.
Pedestrians: Bicyclists have to yield the right-of-way to pedestrians in marked crosswalks or unmarked crosswalks at intersections. Additionally, they must yield the right-of-way to partially or totally blind pedestrians using a guide dog or carrying a predominantly white cane.
Hitching Ride: Cyclists cannot hitch rides on vehicles.
Carrying Items: Cyclists cannot carry items that prevent them from using at least one hand on the handlebars.
Parking: Cyclists cannot park bikes in a way that obstructs pedestrians or leave bikes on their sides on the sidewalk.
If you have any questions about California bicycle laws or need an attorney specializing in bicycle laws and regulations, Bonnici Law Group is here to help. We dedicate our practice to our clients and are San Diego's bicycle legal team bringing personalized help to the law! You can reach us by phone at (619) 259-5199 or click here for a free consultation.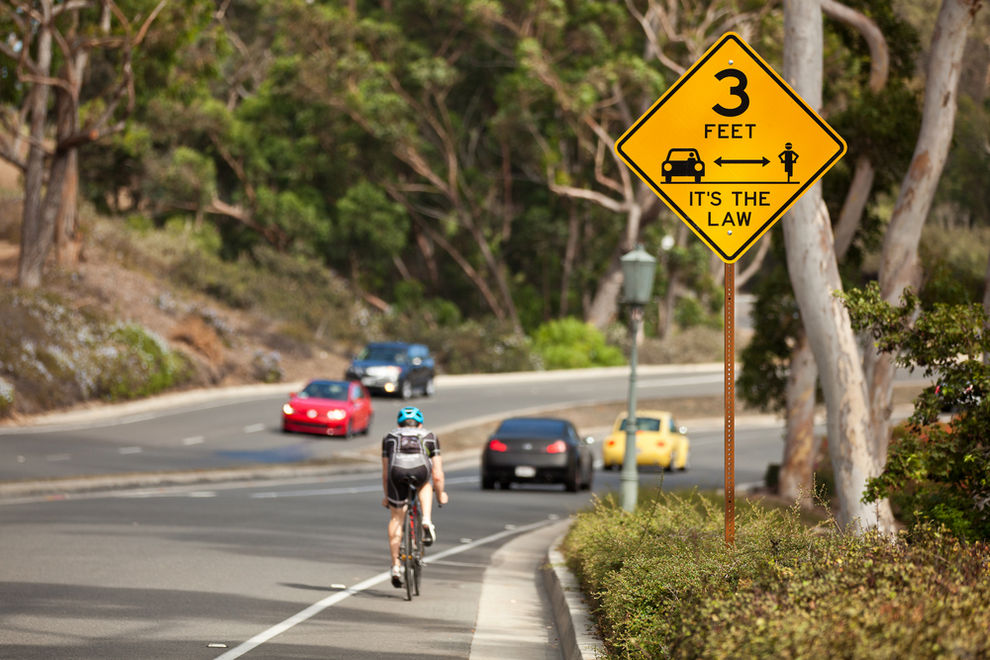 Long-term disability (LTD) benefits are designed to provide financial support to individuals who are unable to work...
When you file for long-term disability benefits there are some cases instances where your benefits can be denied.