The Nutrition Education Obesity Prevention Branch of the California Department of Public Health (CDPH) has introduced a new vanity license plate displaying a bicycle theme. Proceeds from the sale of the plate will benefit school and community-based cycling and nutrition programs in the state.
CDPH must pre-sell or receive deposits for 7,500 of the vanity plates within 12 months for the DMV to produce the plate. However, CDPH can ask for an additional 12-month extension if they do not pre-sell 7,500 of the new vanity plates during the first 12-month period. If CDPH is unable to meet this threshold, they may opt to close the program and return all deposits to consumers.
After reaching that threshold, all proceeds except a $5.00 DMV processing fee will go toward a grant program designed to benefit cycling and nutrition projects. The various issues that the grant money will cover include:
Making safe places to ride bikes
Providing ways for disadvantaged youth to ride bikes
Offering programs at school for kids to learn about bicycle safety and nutrition
Using bicycles as a primary and regular mode of transportation
Educating cyclists and drivers about road safety
CDPH has chosen these initiatives as the focus of its new vanity plate-funded grant program based on various reasons. One such reason is the statistics showing that only about 22% of youth and 11% of teenagers in California get 60 minutes of daily physical activity, as recommended by the Centers for Disease Control. Obesity among California adults is increasing, reaching 25% of all adults in the state in 2012. High rates of obesity also lead to high rates of diabetes, blood pressure, and other chronic health conditions.
Individuals who are interested in purchasing the new bicycle-themed vanity license plates can pre-order the plates at https://calbikeplate.com/.
When you have been injured in a bicycle accident, you need an attorney who can stand up for your interests from the outset of your personal injury claim. It is our goal to evaluate the facts and assess your potential claim. This step will allow you to explore your options and help you build the most substantial claim for compensation possible. Do not hesitate to contact Bonnici Law Group at 619-259-5199 today and set up an appointment to speak with us soon.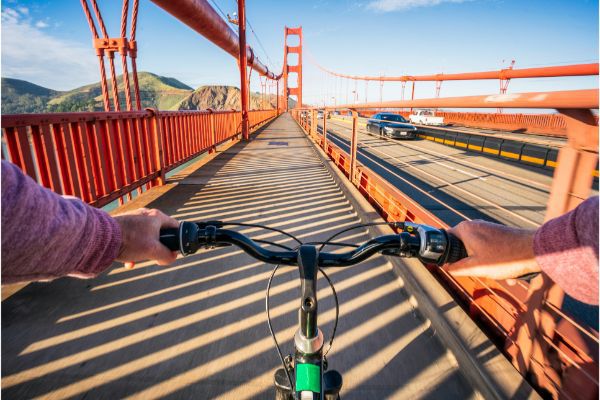 Did you know that around 43% of children that die from car accidents aren't properly restrained? This blog will go over the importance of properly restraining your children in the car before driving.
Diving on the busy roads of California can be hectic, especially if people aren't following the rules of the road. One of the most confusing topics for people is double yellow lines. One of the most common questions California drivers ask is: can you turn left over double yellow lines in California? The answer depends on certain factors. Keep on reading to find out what they are.