According to a recent New York Times article, the COVID-19 pandemic has led to an unprecedented shortage of bicycles as people shy away from public transportation and embrace social distancing. The pandemic has resulted in many people and families embarking on outside recreational activities that allow them to stay distant from other people, including bicycling. Bicycles also have become the transportation of choice for some as their states begin to reopen, allowing them to avoid the proximity to others that they undoubtedly will have on buses and subways.
Nationally, sales of bicycles and related equipment, as well as bicycle repair services, doubled from March 2019 to March 2020. The sales of all types of bikes rose substantially, including a 121 percent increase in the sale of leisure bikes. By the end of April, many stores already had sold out of the lower-end bikes that many consumers normally would purchase. Global supply chains have broken down amidst the pandemic, leading to shortages in bicycles that no one anticipated.
The pandemic exacerbated an already-low inventory of bikes held by American importers since 2018. Importers decreased their inventories when the Trump Administration put new tariffs on Chinese goods into place. Almost all bikes sold in America have some Chinese components.
Some cities have been quick to adapt to a projected major change in transportation habits for the foreseeable future. For instance, New York has announced the temporary closure of 100 miles of roads to allow for pedestrians and bicyclists, whereas Oakland plans to shut down ten percent of its streets. Seattle also has announced plans to permanently shut down 20 miles of roads for similar purposes.
Although road biking is popular in cities on the West Coast and for environmentalists who eschew motor vehicles, bicycling in general has fallen off over the years. Children in the suburbs no longer rely on their bicycles for transportation or to hang out with their friends; in today's world, children are connected via electronic means that often do not require them to leave the house. Just as the pandemic was unexpected, the surge in consumer demand for bicycles also caught bike manufacturers, suppliers, and distributors off guard.
When you have been injured in a bicycle accident, you need an attorney who can stand up for your interests from the outset of your personal injury claim. It is our goal to evaluate the facts and assess your potential claim. This step will allow you to explore your options and help you build the most substantial claim for compensation possible. Do not hesitate to contact Bonnici Law Group at 619-259-5199 today and set up an appointment to speak with us soon.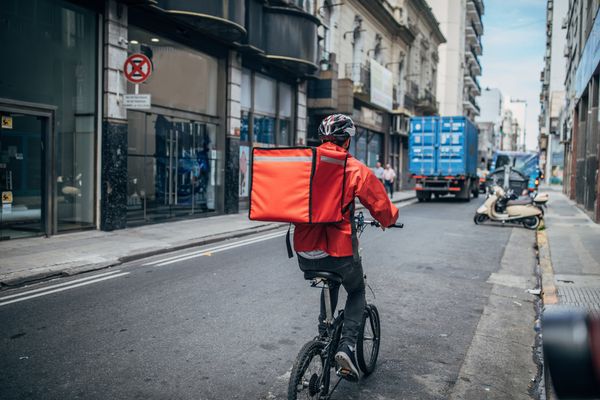 Did you know that around 43% of children that die from car accidents aren't properly restrained? This blog will go over the importance of properly restraining your children in the car before driving.
Diving on the busy roads of California can be hectic, especially if people aren't following the rules of the road. One of the most confusing topics for people is double yellow lines. One of the most common questions California drivers ask is: can you turn left over double yellow lines in California? The answer depends on certain factors. Keep on reading to find out what they are.