Have you ever wondered what steps are needed for resolving a bicycle accident lawsuit? When cyclists have an accident, many don't know what procedure to take after the accident. Due to this, when cyclists take on a lawsuit, it becomes more difficult to get compensation due to lack of documentation and proof. This blog will go over the seven steps to resolving a bicycle accident lawsuit so that you have a higher chance of success.
Okay, so you've just had a bicycle accident and don't know what to do. Here are the steps you should take:
Step 1: Take Pictures and Gather Information
When on the scene (and able to move), use your smart-phone to take pictures of the scene, the damages, your injuries, and contact information from any involved parties or available witnesses. It is very important to get names, addresses, and phone numbers of the person at fault – including their auto insurance information. When law enforcement arrives, get their names, badge number, and the police report number.
Step 2: Seek Medical Treatment
If you believe that you are at all injured, go to the hospital as soon as possible for an official evaluation with a doctor. Failing to perform this step can negatively affect you in two different ways:
Hindering immediate treatment can worsen your injuries, increasing the recovery time to go back to riding, or even worse, making you unable to ride for the foreseeable future.
Delay can also give insurance adjusters a reason to argue that your injuries weren't all that serious.
When getting medical treatment, be sure to keep extensive notes of the process and retain all official documentation. It is also important that you follow through with the medical treatment plan provided to you by your doctor. Failing to do so is another weapon the insurance company can use against you when negotiating an insurance settlement.
Step 3: Find Legal Assistance
Although you can pursue legal action on your own, you can miss vital steps that can make a difference. Seek a local team as soon as possible and get started right away! The more serious the accident, the more crucial it is that you hire a lawyer. If the following is true for you, then finding legal representation is essential:
You broke a bone, have serious road-rash or faced other serious injuries
You missed more than a couple days of work
Your medical bill totals out to be more than a few thousand dollars
Step 4: Investigation and Negotiation
Investigation
In this step, your lawyer will review your case and interview you about the event's happenings. You will have to share all of the documentation you've collected, from doctor's notes to hospital invoices. Once your lawyer reviews your records, they will be able to advise whether an attorney is needed, and what the best course of action will be.
Negotiation
Oftentimes, a lawyer can settle a personal injury claim outside the court by contacting the insurance company or the defendant's attorney to make a demand. Injuries that cause permanent impairment may require a lawsuit. If a lawsuit is the best route, it will take time to happen. An attorney will be best suited to explain this after reviewing all facts and medical records associated with your accident.
Step 5: File a Personal Injury Claim
In the state of California, you generally have two years (from the date of your injury) to go to court and file a lawsuit. The only exception is if a governmental entity is involved as a party in any way, then the timeline for filing a claim can be as short as only six months. The trial discovery stage can consist of the following:
The two sides questioning one another, along with a request for documentation.
Relevant witnesses speak, and a settlement discussion takes place. Many times, the legal teams can come to a mutual agreement.
In some cases, a mediator is brought in to settle the case outside of the court.
Step 6: Go to Trial if Necessary
If mediation doesn't resolve the amicable outcome, the court will officially arrange your case for trial. The trial can end in one day or stretch over a couple of weeks depending on the specifics of your case. The trial can even get rescheduled after the set date to fit with the judge's schedule, so be prepared to put in some time.
Step 7: Resolution
After the trial, the court will deliver the outcome and award a judgment award if appropriate. A contingency fee will be paid to your attorney if money gets collected. If no money was collected, then you don't have to pay any fee to your lawyer.
Resolving a bike accident lawsuit may seem overwhelming. However, at Bonnici Law Group, we make this process easy for you with our years of experience in the field. We will make sure you get adequately compensated and go back to riding as soon as possible. At Bonnici Law Group we are cyclist too! We understand what it's like to be frustrated about not being able to ride due to an accident, which is why we are determined to help you resolve your case so that you can focus on recuperation and getting back to doing what's really important: riding! Give us a call at (619) 259-5199 or click here to schedule a free consultation.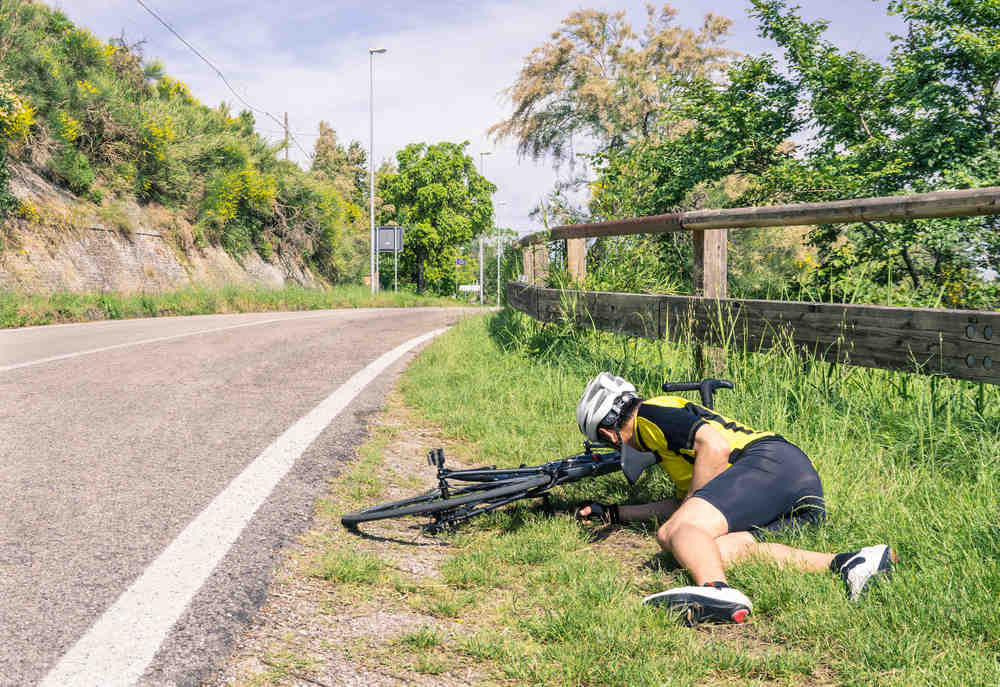 Did you know that around 43% of children that die from car accidents aren't properly restrained? This blog will go over the importance of properly restraining your children in the car before driving.
Diving on the busy roads of California can be hectic, especially if people aren't following the rules of the road. One of the most confusing topics for people is double yellow lines. One of the most common questions California drivers ask is: can you turn left over double yellow lines in California? The answer depends on certain factors. Keep on reading to find out what they are.