Did you know that all drivers in the state of California are required to carry car insurance and are liable for any damage they cause in a car accident? Unfortunately, there are numerous uninsured drivers on the road today. This raises the question, what happens if you get hit by someone without insurance in California? In today's blog, we'll go over the steps you should take if an uninsured driver hits you.
California Care Insurance Requirements
Before we get into the details of what you should do if you get hit by an uninsured driver, let's first go over the insurance requirements for drivers in the state of California. California requires that all drivers have at least 15/30/5 insurance. This means that the insurance company will cover the following:
Up to $15,000 per person injured in any one accident
$30,000 for all persons injured in any one accident
Up to $5,000 for property damage in any one accident
Furthermore, California is one of 32 states where drivers can get a self-insured insurance certificate from the DMV. You would have to post a $35,000 cash deposit as collateral against any accident.
If the driver who caused the accident does not have insurance, they are personally liable for all the damages. However, the issue with individuals who don't have car insurance is that they most likely do not have the funds to pay for the damages—hence, them not having insurance in the first place. This is a big problem for the driver who gets hit by an uninsured driver. At this point, you should reach out to your insurance company and have them go after the responsible driver to get the funds.
What Happens if You Get Hit by Someone without Insurance in California?
1. Call an Attorney
When you get in an accident with an uninsured driver, things can get quite tangled. Due to the complexity of these types of cases, you will need a well-thought-out strategy. Without a good plan, your case can quickly get out of hand. The best thing you can do is hire a reliable attorney. To help you get the settlement you rightfully deserve.
2. Avoid Confronting the Uninsured Driver
As understandable as it may be to be upset at the uninsured driver that caused the accident, it's best to resist the temptation of telling them off. This is why working with an attorney is so important. They will calmly handle the situation, utilizing the best strategies and methods possible in order to verify any possible insurance applicable to the accident, or gather the necessary materials to prove that the other driver was uninsured (more on that later).
3. Open an Uninsured Motorist Claim
In California, the insured may purchase optional coverage for situations where other motorists are either uninsured or underinsured. An uninsured motorist can be someone involved in a hit-and-run accident where their identity is not identifiable or someone whose insurance coverage expired. An underinsured motorist is someone who insured themselves for less than the damages they caused in an accident. The one policy covers both examples.
If you are hit by someone who was uninsured, you will need to have uninsured motorist coverage on your policy in order to recover. To open an uninsured motorist claim, you will need to provide several documents and facts to your insurance company to "trigger" that coverage. A personal injury attorney knows exactly what they need, and provides that information to your insurance carrier for you.
4. Don't Lose Patience
Insurance companies are known for their frustrating delay tactics. The top ways they impede settlement is through a game plan called the Three D's: Delay, Deny, and Defend.
Delay – The very first thing an insurance company does when working on a case delays the payment as much as possible. Your insurance company will always prefer not to settle—even if you are innocent. Therefore, it is pretty common for them to not return your phone calls, delay the settlement, and frequently reassign your case to different people.
Deny – When delay tactics don't work, insurance companies might resort to simple denials. That's why it's essential that you immediately start collecting documents after the car accident, such as photos, police reports, medical reports, expense reports, and witness statements if possible.
Defend – When the previous tactics fail, the insurance company might try to offer you the lowest settlement possible. They do this to end the case with the least amount of liabilities possible. However, these amounts are often not enough to cover the expenses. Remember, you do not have to settle with the crumbs the insurance company may offer.
Dealing with an uninsured driver is a big nightmare if you don't have a knowledgeable and dedicated team to back you up. Understanding the process and executing good strategies are critical to a successful car accident settlement. If you got in an accident with an uninsured driver, contact Bonnici Law Group today! Give us a call at (619) 259-5199 or click here for a free consultation! Our team will protect your rights and help you get the compensation you deserve.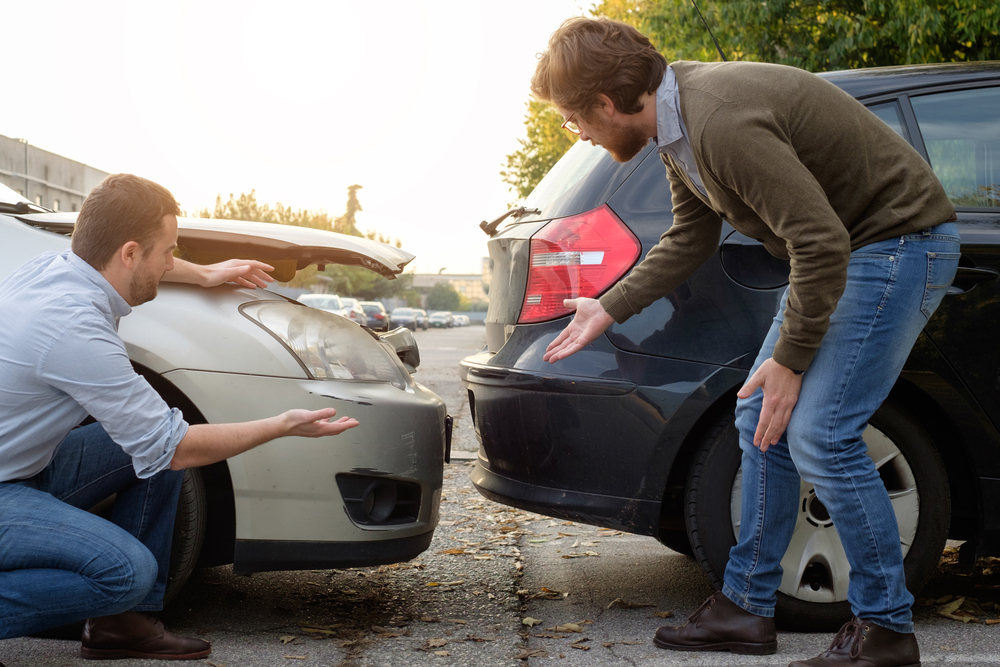 Long-term disability (LTD) benefits are designed to provide financial support to individuals who are unable to work...
When you file for long-term disability benefits there are some cases instances where your benefits can be denied.